Blanks Evergreen Acres sees 10% increase in sales since 2019 after closure due to COVID-19
1
of
3
— Blanks Evergreen Acres Sign
Sign outside Blanks Evergreen Acres / Blanks Evergreen Acres Facebook
Trees at Blanks
Mike Blank
Wreaths made by Mike's wife Terri Blank
Mike Blank
The month of December is here, and that means many households are in search of one, prominent item to welcome in the holiday season: the perfect Christmas tree.
Blanks Evergreen Acres, a tree farm located in Creve Coeur, recently opened this past Thanksgiving weekend for the first time in over a year. Mike Blank is the owner of the farm with his father Jan, and he said opening weekend was a success.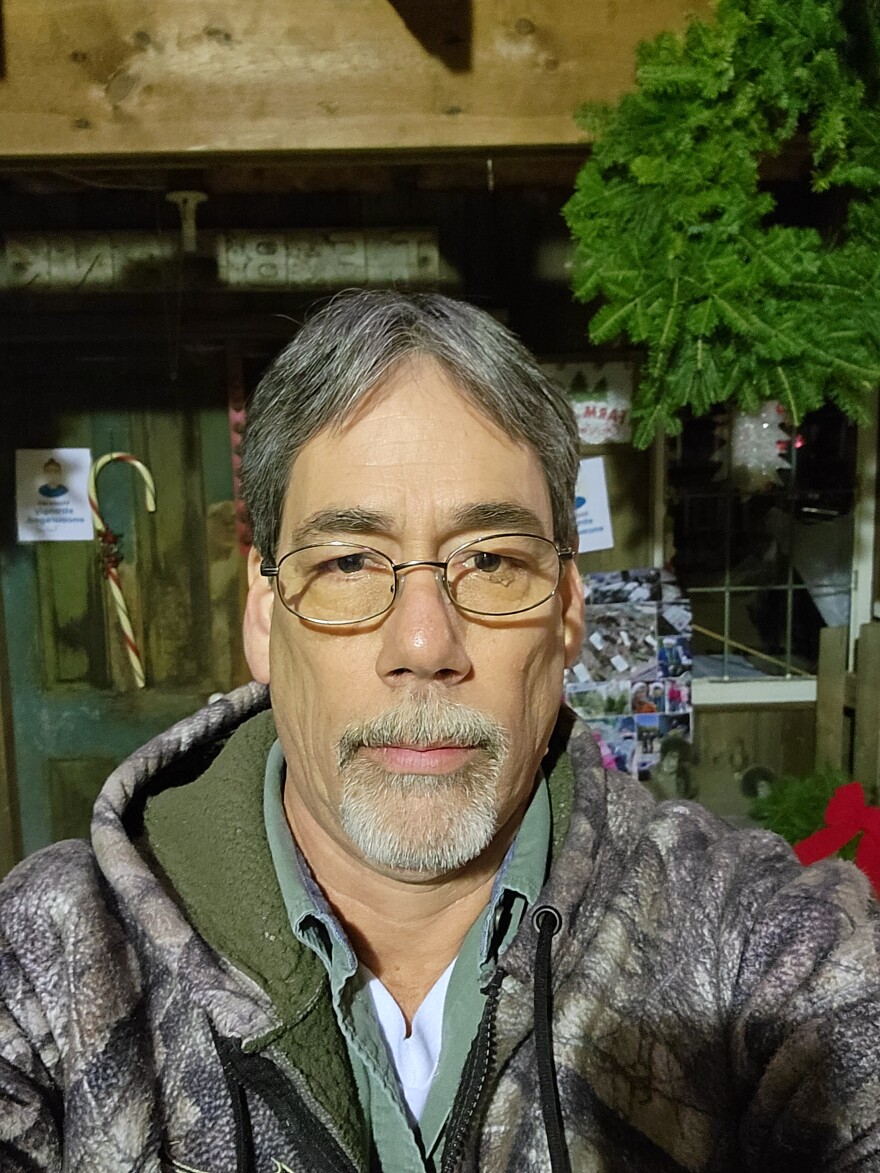 "We were very busy. We were up about 10 percent from two years ago. Last year we did not open due to COVID. That is Dad's home place where he lives, and we were concerned with having that big of a crowd…but I think it was the right decision. It was safer that way and it gave the trees another year to grow and get a little more size to them," said Blank.
However, just because Blanks wasn't open for business last year doesn't mean the farm has more trees for sale than usual.
"I wouldn't say there's a surplus because luckily where we're located in Creve Coeur we are surrounded by hundreds and thousands of people. We could probably sell twice as many trees as we do if we could grow that many," said Blank.
A main concern for Blanks after their year-long hiatus was determining the likelihood that customers would return to the farm to cut down their Christmas tree this season. However, as last weekend has proved, Blank attributes the farm's successful sales to its loyal customer base.
Along with that ten percent increase in sales the farm saw from 2019, there's also an increase in demand for trees. Blanks Evergreen Acres typically closes the weekend before Christmas or whenever trees run out. Blank says closing early this season is a definite possibility.
"If we have the same weekend this weekend as we had last weekend, we'll probably look close at closing down so we make sure we have trees of decent size for next year."
The trees occupy about seven and a half acres of the total ten-acre farmland. A seven-year rotation is used for the three different varieties of trees the farm grows. Unlike some other Christmas tree farms, Blanks does not sell anything other than trees and wreaths, and Blank says the land can be used for trees indefinitely with no rotation of other crops needed.
"We plant the tree and then there's 6 to 8 years before harvest…when the new tree gets cut, you can plant next to it where the original tree was. As long as we don't have any major pest problems, which I don't think we will, it will be used for Christmas trees for my lifetime anyway," said Blank.
When it comes to how taxing trees are on the land compared to row crops, Blank guesses there really isn't a huge difference. Fertilizer is used on some trees, although Blank tries to stay away from unnecessary chemicals.
"We try to stay away from the chemicals. Row crops you probably can't get the yield with that like you would with the chemicals. So, I would say we're a little easier on the ground than row crops in my opinion," Blank explains.
While Blanks Evergreen Acres is not the only tree farm within the area, Blank said there are a couple aspects that distinguishes his farm from the rest.
"I'd like to think it's our customer service, and our family setting… I heard some people mention that over the weekend, that they could kind of feel the family vibe while they were there. We try to make everyone feel welcome," said Blank.
Blank also recommends everyone, as long as they're not allergic, get out and buy a fresh Christmas tree this year as opposed to an artificial one.
"If you do buy a real tree, take care of it. Keep it watered so it doesn't dry out, and you'll have a lot of success with them if they're fresh," he said.
Blanks Evergreen Acres is currently open for the season Friday, Saturday, and Sunday from 10 AM to 5 PM. For more information on the farm, visit their Facebook page, or go to the Illinois Christmas Tree Association website at ilchristmastrees.com
We depend on your support to keep telling stories like this one. You – together with donors across the NPR Network – create a more informed public. Fact by fact, story by story. Please take a moment to donate now and fund the local news our community needs. Your support truly makes a difference.