Bradley Theatre Presents 'The Importance of Being Earnest'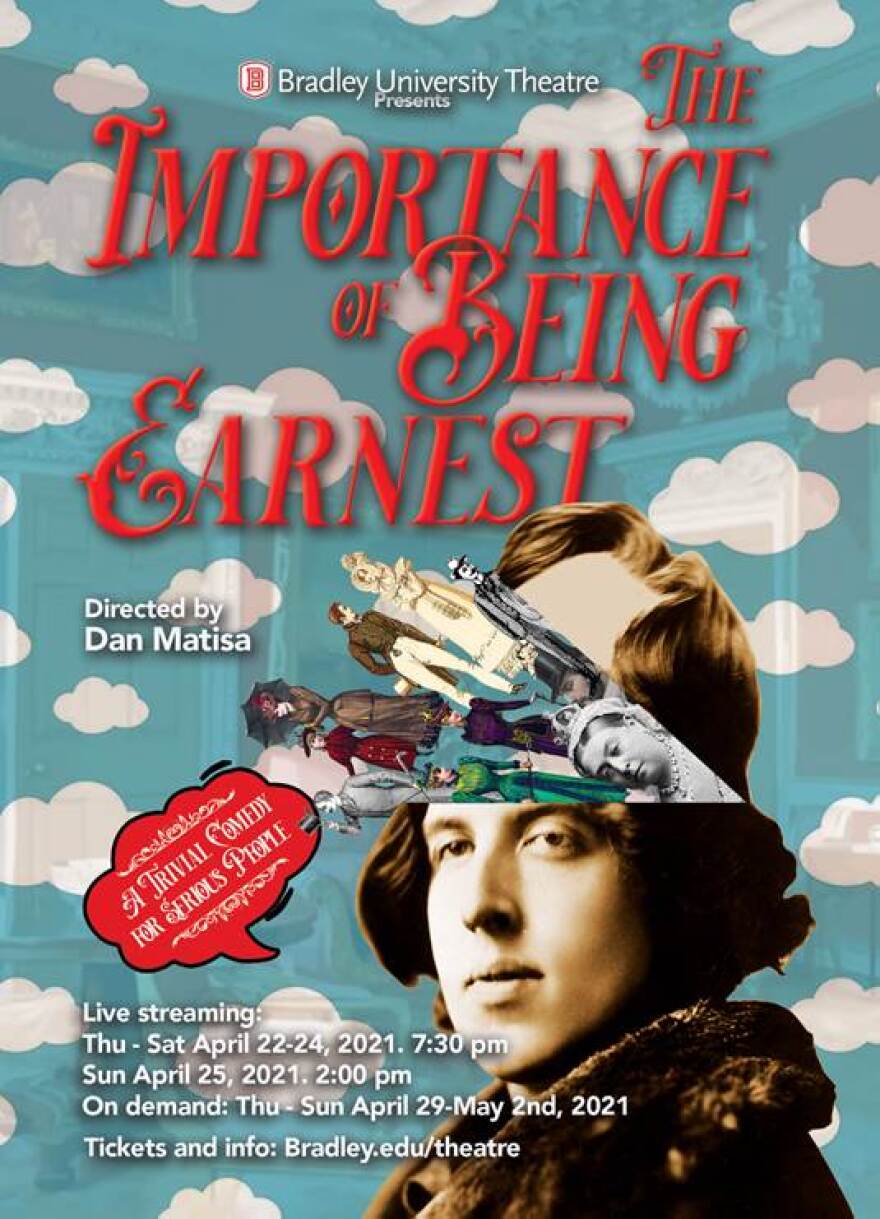 On this week's episode of Out and About, Dan Matisa and Mia Katz join us to talk about Bradley University's upcoming production of "The Importance of Being Earnest."
You'll hear about Dan's "Python-esque" take on directing Oscar Wilde's classic, as well as Mia's take on the iconic character of Gwendolen.
The production will be livestreamed from April 22 through April 25, with on demand viewing available April 29 through May 2. For more information or to purchase tickets visit Bradley Theatre's website.