BU Theatre Tackles Tough Issues With "Good Kids"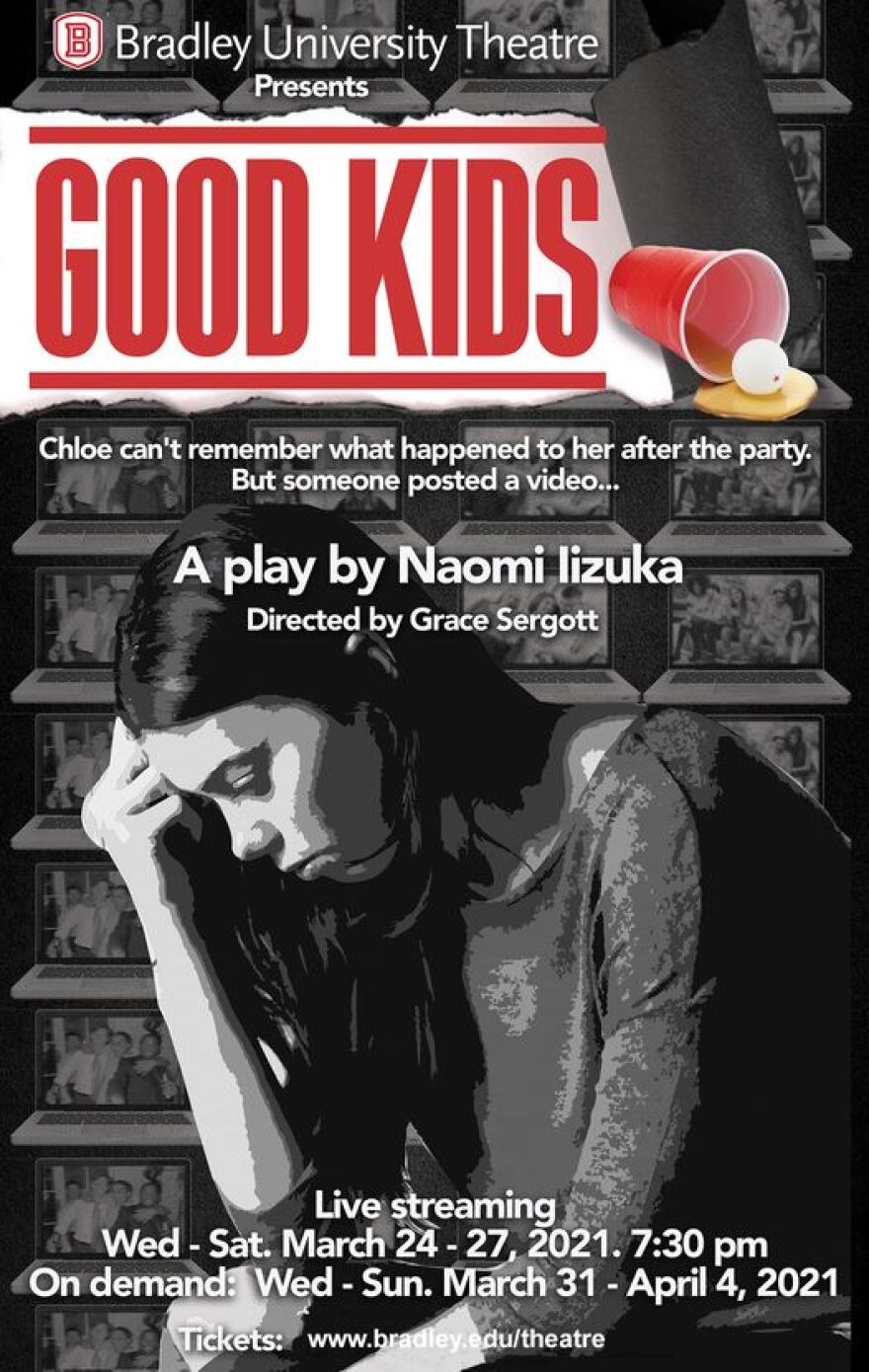 On this week's episode of Out and About, Scott Kanoff and Grace Sergott join host Jenn Gordon to talk about Bradley University's theatrical production of "Good Kids". The searing and timely play by Naomi Iizuka is based on a highly publicized sexual assault involving Steubenville, Ohio high school students in 2012. Bradley University Senior Grace Sergott directs the production with performances being live streamed from March 24 – 27, with on demand viewing options available from March 31 to April 4.
*This production includes strong language and involves intense adult themes.*
To purchase tickets visit Bradley University Theatre.