Peoria County Jail escapee taken into custody after police chase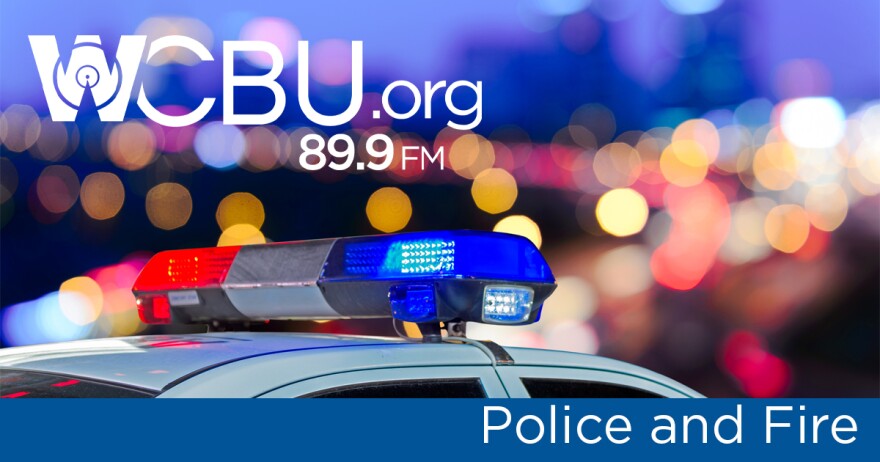 A man who escaped from a Peoria County Jail work crew is back in custody after several hours on the run.
Peoria County Sheriff Chris Watkins said Cory Bragg, 34, was taking out garbage when he ran away from an officer on foot around 11 p.m. Tuesday.
Watkins said he later stole a truck on Plank Road in Bellevue. The truck was spotted around 4:40 a.m. Wednesday in the Glasford area. Bragg fled at a high rate of speed and was followed by police into Pekin, where authorities managed to stop him.
Watkins said authorities don't always engage in a chase when suspects flee in a vehicle, but they weighed the risks and made the decision to pursue Bragg.
"He was in a stolen car, he's escaped. He's a danger to [the] public," said Watkins. "So, we were justified to pursue, especially at a time of day, there was hardly any traffic out."
Bragg has multiple open traffic cases in Peoria County that include charges of fleeing or attempting to flee the police. Because of this history, Watkins said Bragg should have been flagged to not be on a work crew.
Watkins said he and his staff are reviewing procedures and protocols for inmates assigned to the jail work crew.
The crews are normally staffed by inmates with low-level offenses like Bragg, who Watkins said faces primarily property crime felonies.
Watkins expects to use work crews less in future, as those accused of nonviolent crimes are more likely to be released before trial when no-cash bail takes effect in September.
"I'm not going to have those type of people, those low-level offenders, they're going to be out on pretrial most most of the time," said Watkins. "So, we now are looking at big picture and how, who's going to do this type of work? You know, are we going to contract it out? What are we going to do?"
Watkins estimated work crews save the county thousands of dollars in labor costs a year, but added it's important to make sure they're crewed with the "right people" for public safety.
We depend on your support to keep telling stories like this one. You – together with donors across the NPR Network – create a more informed public. Fact by fact, story by story. Please take a moment to donate now and fund the local news our community needs. Your support truly makes a difference.