Men are reluctant to seek behavioral health treatment. Greater Peoria mental health professionals explain why
More people in Greater Peoria and nationwide are beginning to broach the subject of mental health and the stigmas surrounding it. However, one demographic in particular continues to struggle. Not only are they struggling, but they're rarely asking for help.
Six million men are impacted by depression every year, according to a 2020 study done by Mental Health America. Even more jarring, men are four times more likely to die by suicide compared to women. Dr. Samuel Sears is the consult psychiatrist for OSF St. Francis Medical Center in Peoria.
"That is due to the lethality of the means men tend to use," Sears said. "Men tend to go toward very violent ends to their life via guns, knives, hangings, things like that…and so that lack of connection, lack of ability to kind of reach out, tends to mix very poorly with men tending to aim toward more final and violent means when they do attempt results in that very stark statistic."
Mental illness in men often goes unreported, overlooked and untreated because they're far less likely to seek out treatment. Dr. Ted Chapin of Chapin and Russell Associates is a marriage and family therapist and a licensed psychologist in Peoria. He opened his own private practice over thirty years ago alongside his wife. He said many of the reasons why men don't seek help can be traced back to traditional masculine and feminine norms.
"Feminine norms are more open to talking about emotions and feelings and relationships, and male norms are more toughness and teamwork and competition and stoicism, kind of keeping your emotions more to yourself," he said. "And so, that vulnerability isn't quite as readily there for most men."
While vulnerability may be tough to access, it's clear that men aren't lacking emotions. Chapin said research done at the practice many years ago indicated that both men and women feel the same number of emotions on a daily basis. But when they were asked about the number of emotions they actually expressed, there was a stark difference.
"Men expressed far fewer emotions than women did, and they tend to categorize those emotions in larger groups, like I was feeling bad, or I was feeling okay, not the finite kind of emotional expression that women are probably more socialized and equipped to be able to do," Chapin said. "So, I think that probably says a lot as to what makes it tougher for men to kind of do therapy, because therapy by its nature tends to deal with that inner world, emotions and relationships.'
Chapin noted there are a number of factors that could influence why a person doesn't or can't easily express their emotions, like their culture, generational influences and family experiences. While some point to 'toxic masculinity' as a potential reason for this suppression, Chapin said that's more of a pop psychology phrase and isn't as helpful when it comes to diagnosing certain behaviors.
"We would see a person as an individual, and we would work with what they present," Chapin said. "So, if they present anxiety, or they present quickness to anger or compulsiveness or being overly controlling, we'll kind of follow those symptoms and work around those to develop the other side, the skills that are better to kind of balance out those traits…not label them necessarily as toxic masculinity, but talk about the limitations of those approaches in dealing with yourself or with the relationships in your life.
Chapin often uses the theoretical background of union therapy in his own counseling practice. It states that both men and women each have a feminine side and masculine side. Depending on how a person is socialized, one side typically becomes much more developed than the other.
"When those two sides are developed fully…Carl Jung would say individuation can happen," Chapin said.
When this happens, Chapin noted that we become fully who we're meant to be.
"I know it sounds pretty lofty, but for me, it sets quite the agenda of what we want to work toward in working with men in particular, develop the other side," he said.
In order to develop the other side, Chapin said therapy is a great place to start. However, it can be especially hard for men to take that step. Roger Mohn of Peoria knows this struggle firsthand.
"You've got to learn to deal with the hand you're given and your lot in life…and be able to recognize that you need help and then to get that help," Mohn said.
Mohn said his wife gave him the push he needed to eventually seek professional help for his depression. He's now treasurer and sits on the board of directors for the National Alliance on Mental Illness Tri-County Illinois (NAMI).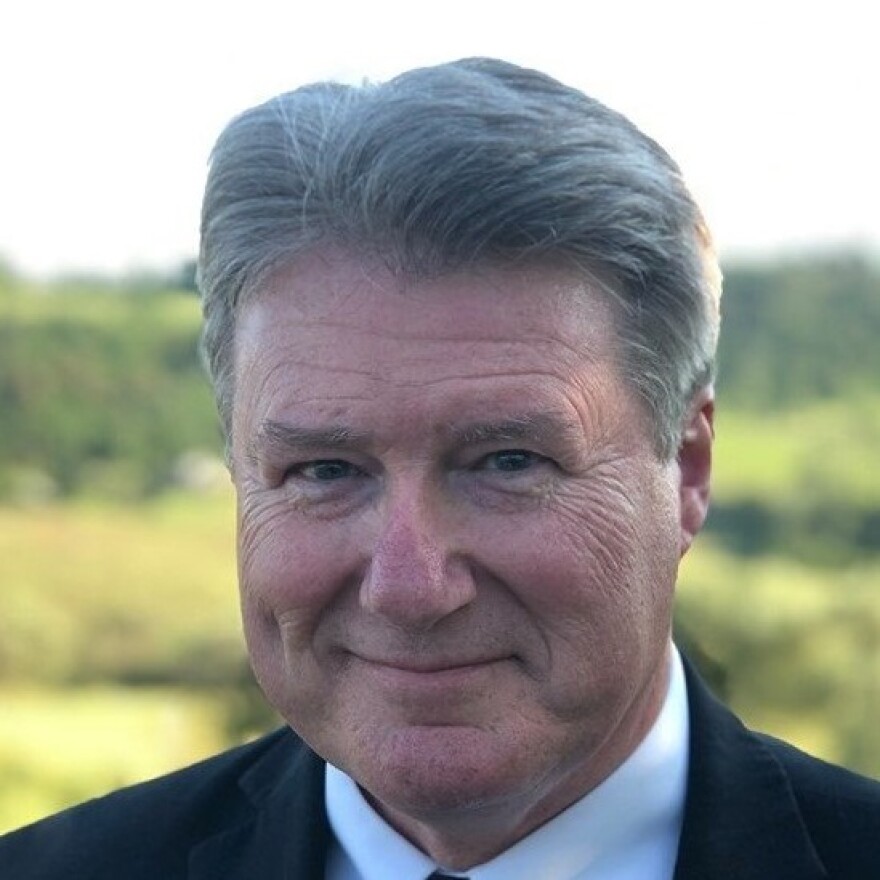 Founded in 1979, NAMI is the nation's largest grassroots mental health organization and has over 1,000 affiliates across the country. The organization works to improve the lives of those impacted by mental illness through monthly education meetings, classes with mental health experts and a family to family program.
But Mohn's journey with mental health started well before his involvement with NAMI. Mohn's father was an alcoholic and his mother was bipolar.
"It was me and my brother and sister," Mohn said. "I was the youngest, and we often referred to ourselves as a wolf pack, because my mother was in and out of mental institutions or hospitals and my father, in order to cope with it, drank, and that was not good."
He said in his family, mental illness is hereditary. His son is also bipolar, something that Mohn said was hard to come to terms with at first.
"You want to say, no, not again, or not us, or whatever," Mohn said. "But it is what it is."
As Mohn's life began to become more and more stressful with the closing of his family's business, he knew something wasn't right.
"Something was wrong, and I just started having dark, negative thoughts," Mohn said. "And so went and talked to the doctor, went and talked to the counselor and everything else, never really had a psychiatrist, per se, but my doctor, my counselor…they were able to prescribe some medication for me that really helped and got me through that rough patch.
While Mohn was able to reach out for help, he said it was difficult at first for him to admit that he needed it, a reality that many men struggle with.
"It's our stupid pride," Mohn said. "That's exactly what it is…you don't want to admit it, you don't want to face up to it, you don't want others to know about it, and it's a macho thing. It really is."
"Us guys are a stubborn breed…you want to put that stuff on the back burner," he said. "Well, you can only put that stuff on the back burner for too long before it just keeps coming back and back, and so you've got to reach out."
Mohn said there's a societal perception of men always having to be strong, leader types that aren't supposed to suffer from mental illness. But the statistics reveal the truth.
"There's a lot of perceived shame…I had so much shame when I was a kid…I look back at that point in my life, and I still carry bad feelings about that today, just because of the way I felt about my mother or my father," Mohn said.
Fast forward to today and Mohn said mental health has become a hot topic, and he believes the perception and stigmas surrounding it are changing.
"More people are talking about mental health and mental illness today than ever before, and rightfully so. I think our society is finally waking up to the fact that we need to do something about this," Mohn said.
Mohn has chronicled his and his family's story in a book titled 'A Different Kind of Closet: The Struggles of Mental Illness' in an effort to help other families who have a history of mental illness. OSF has also launched an app called SilverCloud, an anonymous platform that provides tools to manage stress, anxiety and depression from the comfort of your home.
Mohn said at the end of the day, more openness and communication is needed to solve the problem and end the stigma.
"We'll be working on that forever," he said. "I know it's tough for us guys…we just need to open up and realize that if there's an issue there, we have to come forward."
We depend on your support to keep telling stories like this one. You – together with donors across the NPR Network – create a more informed public. Fact by fact, story by story. Please take a moment to donate now and fund the local news our community needs. Your support truly makes a difference.