Tax breaks for Bears punted to state legislature's fall veto session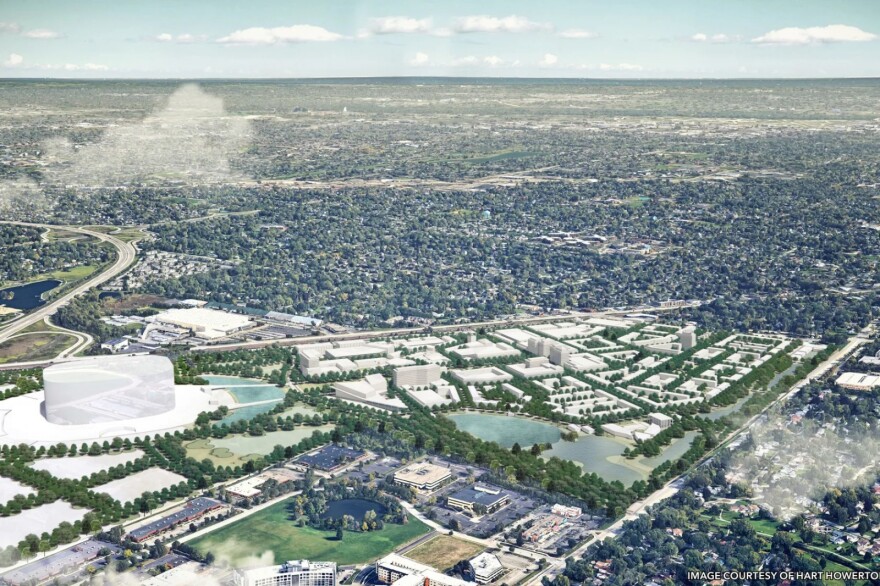 A legislative proposal to help the Bears pay for a new stadium and entertainment complex in Arlington Heights got its first hearing, but final action is still a ways away.
A measure to help the Chicago Bears move to northwest suburban Arlington Heights got its first hearing in the statehouse Wednesday – but it will be late autumn before it goes any further.
State Rep. Marty Moylan (D-Des Plaines) presented a measure to help the Bears move from their longtime home at Soldier Field to a new stadium and entertainment complex they're considering building at the site of the old Arlington International Racecourse.
"This project presents a once in a lifetime opportunity, which makes it of critical importance to work together," Moylan told the House Executive Committee Wednesday in a subject matter hearing.
"I want to stress that this hearing and this proposal are just [steps] along the way to help move this debate forward," he said. "It would allow us time over the summer to create consensus with our members, the Chicago Bears, local officials and business and labor leaders."
The Bears bought the old racecourse site for $197 million earlier this year.
Moylan's bill would freeze property values, which means the Bears would not pay more taxes as the Racecourse property value increases. The measure sets up an oversight committee composed of local and state officials. Every year they will negotiate what the team should pay surrounding communities to offset the loss to schools, road maintenance and other services reliant on property tax revenue.
Arlington Heights, Palatine and Rolling Meadows would get the largest shares. Cook County government, Buffalo Grove, Elk Grove VIllage, Mount Prospect, Prospect Heights, Schaumburg and Wheeling would get money every year too. The measure also includes a 3 percent surcharge on online sports wagers placed within the complex that would also go toward surrounding infrastructure improvements.
A $3 per-ticket surcharge would be added to help retire debt incurred by renovations at Soldier Field, which is owned by the Chicago Park District. State Rep. Kam Buckner (D-Chicago) said that's good, but said there's also the city's 9 percent amusement tax to consider.
"I worked for a pro sports team and we wrote a big check every single year to the City of Chicago and the county for an amusement tax," Buckner said. "I think it's important to also talk about the loss of that tax revenue from the amusement sales tax, the 9 percent cap in that space as well."
No one from the Bears organization attended the hearing in person, but State Rep. Bob Rita (D-Blue Island), the committee's chair, read a statement from the team.
"The legislation provides an excellent foundation for the Chicago Bears to work closely with its coalition partners, including businesses and labor leaders and with all concerned municipalities," the statement said. "The Bears look forward to building a consensus for a strong piece of legislation that can pass the General Assembly and head to Governor Pritzker's desk for his approval."
The legislature is scheduled to adjourn its spring session this week but it's likely this debate will resurface during the fall veto session.