Tri-County law enforcement agencies see increase in catalytic converter thefts
Every gas-powered car and truck has a catalytic converter to regulate fuel emissions. That is, unless it's been stolen.
Officials from the Peoria County Sheriff's Office and the East Peoria Police Department say they have seen a recent rise in catalytic converter thefts, and they're trying to alert residents to take preventive steps.
"One of our biggest property crimes right now is the catalytic converter thefts," said Peoria County Sheriff's Capt. Chris Watkins. "Just this year, we've taken 15 reports and some of those reports have numerous catalytic converters missing."
The increase locally in catalytic converter thefts is part of an ongoing trend across the Illinois and the U.S. According to the National Insurance Crime Bureau, reports of catalytic converter thefts skyrocketed from an average of 108 per month in 2018 to 1,203 in 2020.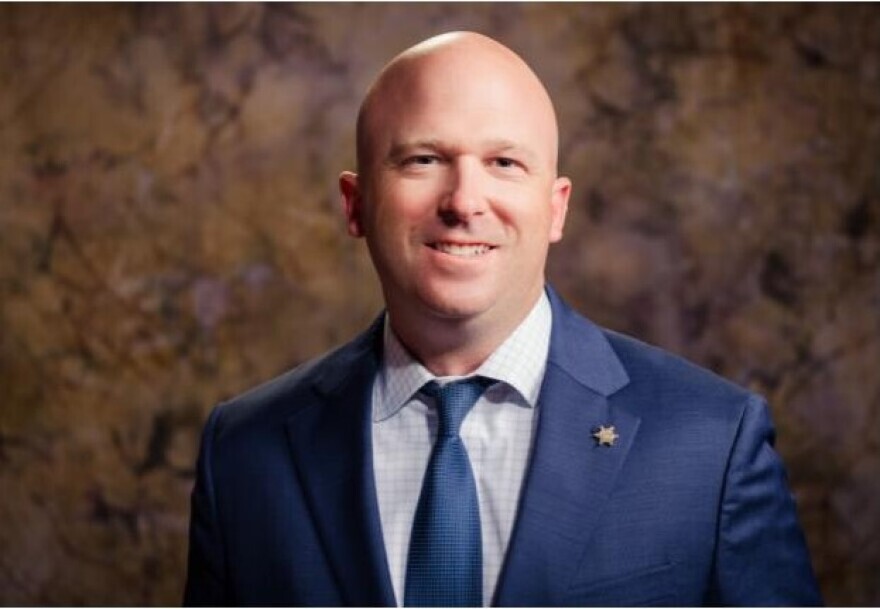 "I think since the beginning of last year, between us and the city (of Peoria), we've probably taken almost 300 reports," said Watkins. "So it's happening in the county, it's happening in the city, but it is happening nationwide."
Why are thieves targeting catalytic converters? Authorities say it's partly because they're easy to access and cut off the vehicles' exhaust system. But the bigger attraction is the value of the recyclable metals inside the converters.
"It's a nationwide problem because the material that's in it is considered precious metal: platinum, rhodium and a few other ones that make it so profitable," said Watkins.
"They can get anywhere from $100-150 to maybe $200 or $300 per catalytic converter," said East Peoria Deputy Chief David Horn. "Around the Tri-County area it's a big problem, and we're trying to track it. You can't solve it all, but let's start trying to do some simple things to help slow this down."
Horn recommends car and truck owners etch or paint some kind of traceable marking, such as a portion of the license plate or vehicle identification number (VIN), onto the catalytic converters, as well as other proactive steps to deter would-be thieves.
"Parking in a well-lit area, not leaving your vehicle unattended for days upon time, having your neighbors and friends and family watch out for each other," he suggested. "It's just simple things that don't cost much money that makes you less of a target."
East Peoria police have logged 45 reports of catalytic converter thefts dating back to last January, with many investigations ongoing. That high volume prompted Horn to post a video on the department's Facebook page to alert residents to the issue.
"We'll have a week where we have many, and then we'll have a couple of days to a week where we're not having so many but other areas are," said Horn. "We have caught some people in the process, but what it seems like is there's different groups around our area who are doing this."
Watkins and Horn say both commercial and residential vehicles have been struck.
"They target commercial vehicles because they can get more money out of those catalytic converters because they're larger. The bad thing about it is a lot of these commercial vehicles are involved in deliveries, and that affects their business," said Watkins, noting replacement work can cost anywhere from $500-$1,200 — not to mention the time expense.
"Usually, like everything else right now, these catalytic converters are back ordered. So you're taking these vehicles out of commission. It's a big deal."
Horn said another reason thieves are drawn to the catalytic converters is the fact that it's difficult for authorities to connect a recovered stolen part to a specific car or truck.
"One of the questions that came up on Facebook is how come we're not notifying the recycling yards," said Horn. "Well, we are. Then when you show up, there's a pile of them and there's nothing really identifiable to link them to the vehicle."
Watkins said the problem is prompting lawmakers across the country to make it tougher for the thieves to profit off the stolen catalytic converters.
"Every state's dealing with it, so you're seeing some states are starting to pass bills to try to prevent anybody from selling used, recycled or salvaged catalytic converters to kind of block that pipeline off," he said.
An Illinois law signed by Gov. JB Pritzker in December requires anyone selling a used catalytic converter to show two forms of ID to the buyer, and the buyer must keep a record of the sale with the seller's name and address.
We depend on your support to keep telling stories like this one. You – together with donors across the NPR Network – create a more informed public. Fact by fact, story by story. Please take a moment to donate now and fund the local news our community needs. Your support truly makes a difference.